As iron sharpens iron, so one man sharpens another.
A Community Group is a small group of people who gather in their local neighborhood to enjoy and advance the gospel of Jesus Christ as a community. These groups explore the gospel of Jesus Christ in STUDY of the Scriptures, SUPPORT one another and their neighbors, and SERVE the community together.

Community Groups are designed to help believers grow relationally and spiritually. Each week, groups meet for about 2 hours to connect with one another and study the Bible.

Most Community Groups are mixed-gender and multi-generational. Group members seek to learn from Christians in various life stages and professions. Growth often results when we engage with others who are at different places in their understanding and application of the gospel of Christ.

Group locations: Gibsonia, Hampton, and Mars.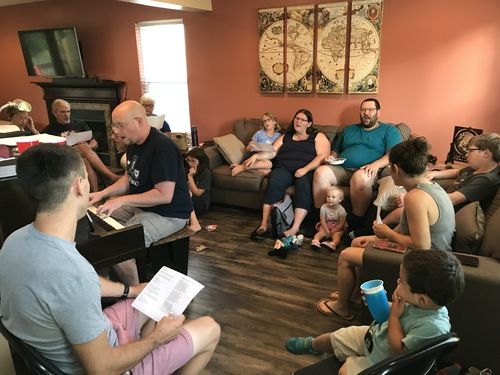 Sign up for a small group
We'd love to get you connected to a small group in your area. Fill out the form below to get started.
Small groups help people grow in their faith and build community. Our groups take place throughout the week in different neighborhoods, so use this form to find a group that's right for you. We'd love to have you join us!